Dear ToJaner, the year went by so fast ... And we were not idle.
We have composed new songs, written yrics and arranged them,
and next year we will even go back on stage. Let yourself be surprised.
We wish a Merry Christmas and a happy and peacefull new year.
Dear ToJaner,
As you know, ToJa was founded 25 years ago. A lot has happened, we have recorded 5 albums, played many concerts at home and abroad. The last two years have been quieter, Covid is ruling the world and we have not been able to perform like so many other bands. Clubs had to close and it became increasingly difficult to get in touch with promoters at all.
For this reason, we have decided to say goodbye to the live business until more normality has returned. We continue to work in the studio, there are too many melodies that we haven't recorded yet, too many topics that we have something to say about in our lyrics.
In short, ToJa lives on, just without concerts. Let's hope that there will soon be opportunities for us to perform again. Until then, "Keep on rockin' ...", here and on our homepage we inform about the current events around ToJa.
Cheerz
Tommy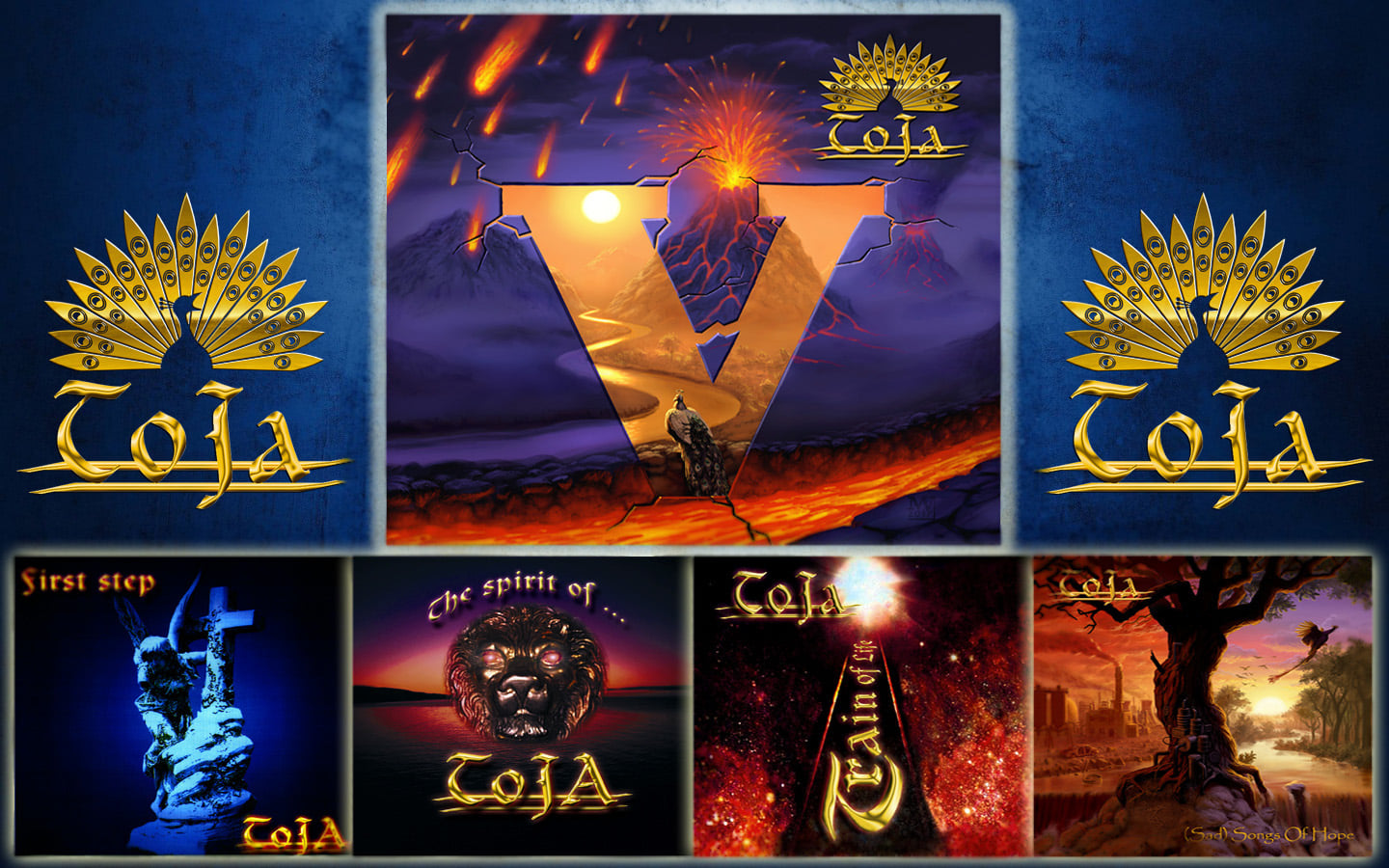 Merry X-mas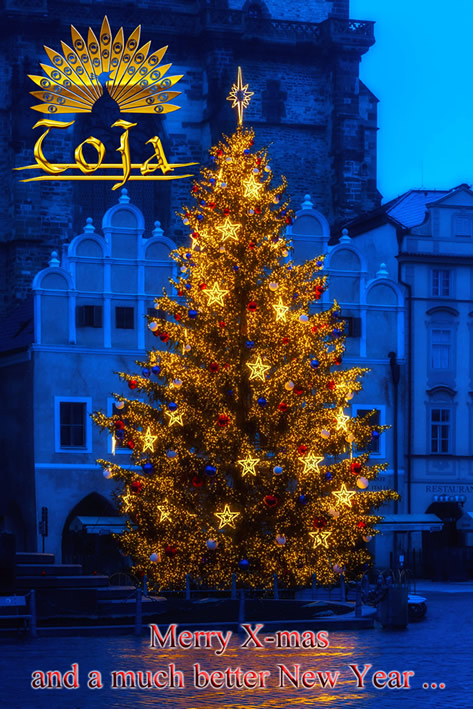 Something for ToJaner on tour ... how about a trip to the "golden city"?
A little preannouncement for your diary... 🤘🏻🤘🏻🤘🏻
Please note: the event is partly with seats 🙂🤘🏻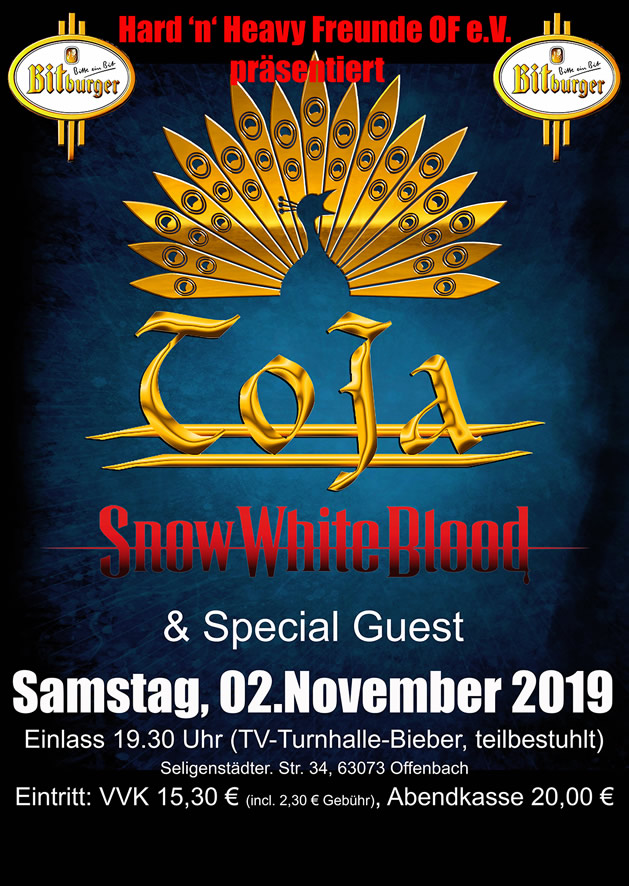 If the day should have 48 hours, but only 24 are available ...
Ole Dietz, our man on the bass-guitar, is leaving the band after many years with us for professional reasons. We are very sad and wish him all the best... and will miss an always funny and reliable friend. Keep on rockin'🤘🏻🤘🏻🤘🏻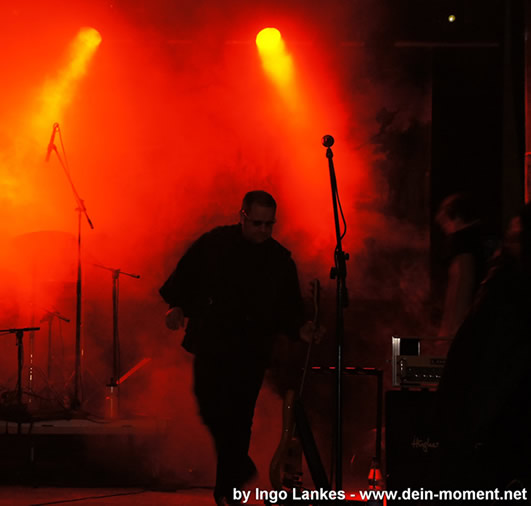 Mega show in Offenbach: After 30 years WALLOP are reunited and back on stage. We are proud to announce ToJa is opening this spectacle on 06.04.2019.... Partyyyyyy
Tuesday, 11.12.2019, 7.00 p.m
ToJa live on air at
Radio MKW
... we will betray secrets, and lots of music is waiting for you
...and maybe we have some gifts for you in our pocket

presale has started
... and here some info: pre-sale 15,50 € incl. fee, 17,00 € at the door ... furnished with chairs, tickets at Schanz, Mühlheimer Buchladen, Agentur Rinn, online at Schanz and adticket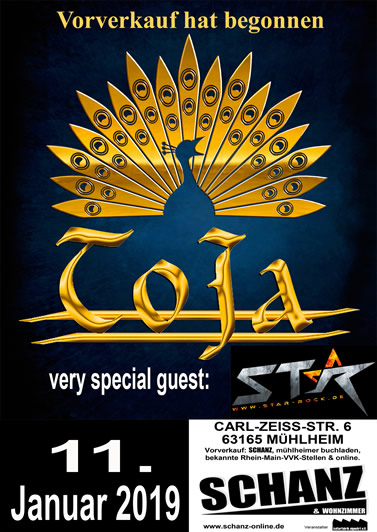 ... he plays guitar since his 7. th birthday, lives for the music and is the new man on the sixstring at ToJa: Till Win... welcome to the club
The sun is shining, but still it gets dark very early... a good time for "Into The Dark" .... have fun and a great weekend
On our current album "V" there is a song literally written with tears. It's the farewell to my best friend who left us much too soon... Ballad For A Friend
Many thanx to Berny Pezalla for his very emotional guitar-solo
Dear ToJaner, time to say "good bye" to the old year and say "hello" to the new year. Thanx for your support, see you "live" in 2018 ... rock on
Hello dear ToJaner,
we wish you all a peacefull Christmastime and a heavy
rockin' New Year. Take care ... see you in 2018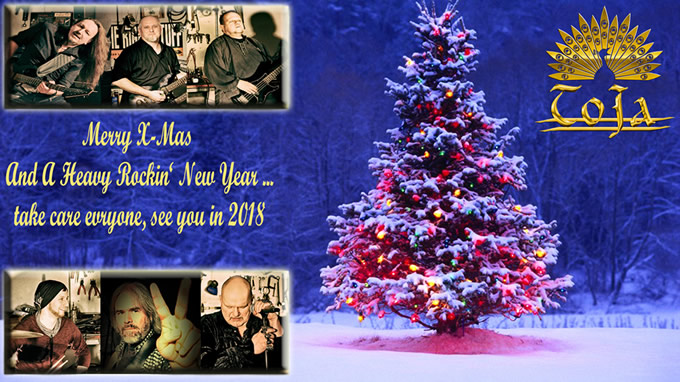 A fuckin' great song ...
"ToJa - V" is also available as a download, for example on Amazon, CD-Baby, and a lot more, and of course at
Pure Steel Shop
We are happy to announce that Andy Ecker is now again a permanent member of ToJa ... Welcome back, bro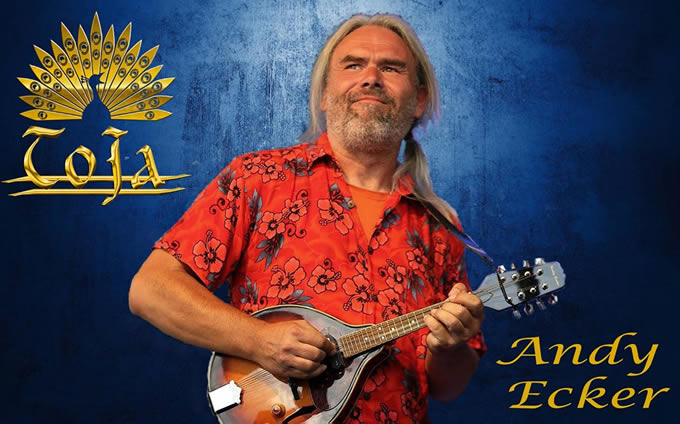 For all the curious who do not have anything to do next Monday evening: There's a prelistening to a few songs from our new album .... and we'll introduce them for you from 8.00 - 10.00 pm with DJ Sonny on
ROCK CHICKS RADIO
.
ToJa "V" – pre-order phase started!
Our new album ToJa "V" is now available in our
webshop
. Safe 1 Euro during the pre-order time. The official releasedate of the album is the 14th of July 2017.
Last week, there was the single "Tears Of Fire" from the new album "V", and now the video to the music
Worldwide Pre-Order Phase will start on 30.June 2017 at Pure Steel Shop, Amazon, Nuclear Blast and the usual suspects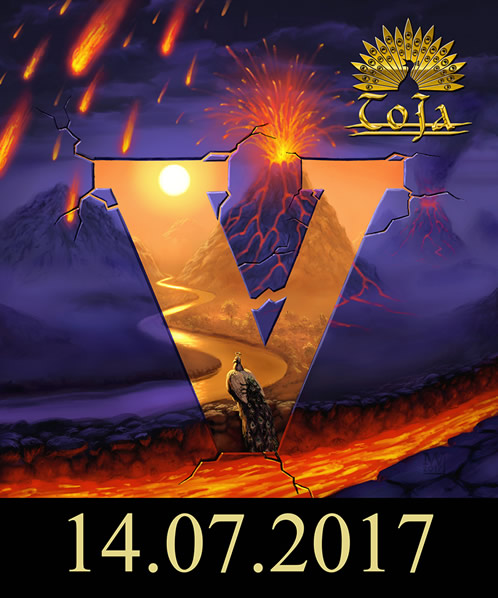 After nearly five years among us Berny Pezalla left the band ToJa. A big thanx for a fuckin' great time together at the recording studio, on stage, for your friendship. We wish great success for your career in music and all the best for your private life.
Cheerz Berny ... hope to see you soon